The new Endian UTM 5.1 release
The Endian UTM platform becomes more powerful with a Docker environment and even easier to use with Plug & Connect capability and many other features.
Endian UTM 5.1 will be available starting December 5, 2018. This new release takes the most secure and easy to use UTM platform to another level in large part by leveraging innovations developed in other Endian product lines and solutions.
There are three main innovations in 5.1 including: a new nDPI (Application Control), Plug & Connect (called EasyVPN), and the introduction of Docker environment, which allows users to install third party applications within Endian UTM.
Learn More
New nDPI (Application Control)
The new Application Firewall has been written from scratch to build a more efficient and stable architecture. As an example, the Skype detection rate increased from 62% to 94% and additionally there were even greater improvements in accurately detecting YouTube and Netflix.
Plug & Connect (EasyVPN)
The Plug & Connect feature, which originated on the Connect Platform (Switchboard & 4i) has now arrived on the UTM platform. This technology allows administrators to quickly and securely configure gateway-to-gateway (or Net2Net) VPN connections between UTM devices.
Docker
The Docker environment arrives for the first time in a UTM product! This feature provides the possibility of hosting third-party applications and microservices within (or "inside") the UTM. Using this technology, Endian is ready to cooperate with all the companies that will participate in a new, upcoming partnership program.
Endian UTM Network Security Solutions
Hardware Appliance
A complete range of specifically designed appliances integrating our UTM software for everyone's security needs, from branch offices and industrial facilities to large networks.
Compare Models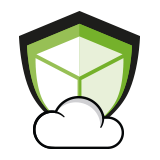 Virtual Appliance
Protect your virtual networks and infrastructure in seconds. Support for all leading virtualization paltforms (VMware, Xen/XenServer, Hyper-V, KVM).

Compare Models
Software Appliance
Turn your favorite or existing hardware into a full-featured Endian UTM appliance. Scale your hardware resources up or down to suite your business network needs.

Compare Models
Copyright 2018 Endian Spa | via Pillhof 47 | I-39057 Appiano, (BZ) Italy